At NewLife™, our mission is to empower you to live a healthy, holistic lifestyle; not just by eating a healthy diet and taking nutritional supplements daily, but also with our range of products and appliances for every area of your home!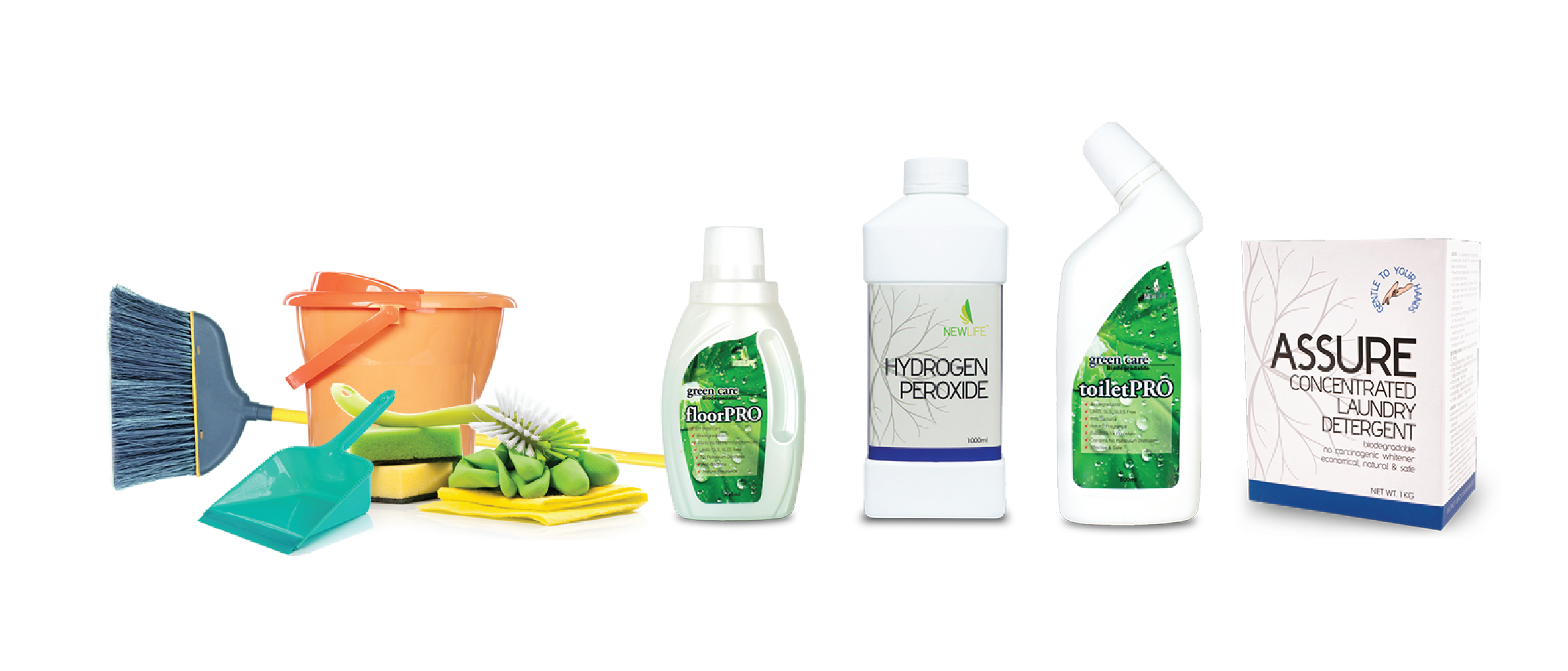 LAUNDRY/ CLEANING
Assure Laundry Detergent
Plant-based, eco-friendly laundry detergent that does not contain any chemical brightening or fluorescent agents.  
floorPRO
This biodegradable floor cleaner is antibacterial, pH- balanced, and deodorizes without any harmful chemicals!
toiletPRO
 Biodegradable, effective and safe. Disinfects and removes tough stains.
Hydrogen Peroxide (H2O2)
Natural disinfectant that can be used anywhere around the house, including to wash fruits and vegetables!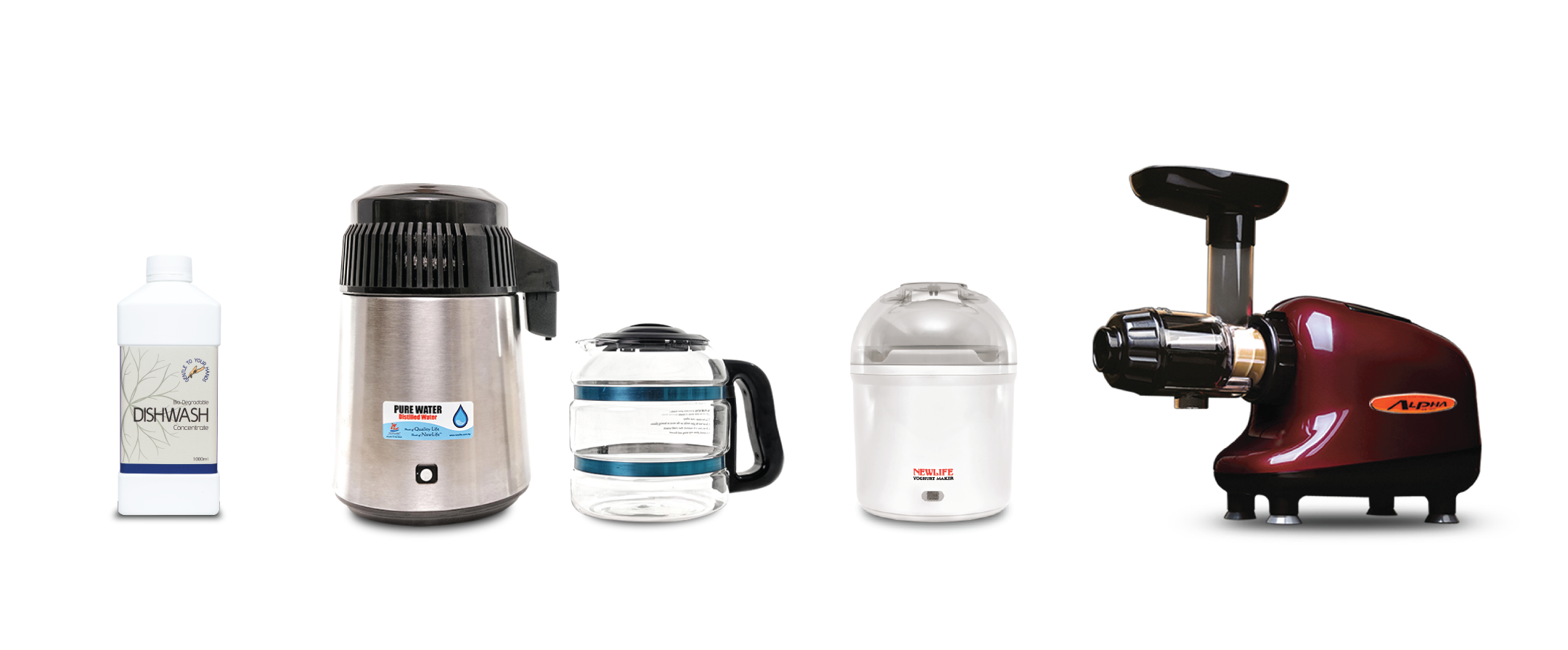 KITCHEN
Biodegradable Dishwash Concentrate
3x more concentrated and economical.

100% natural and biodegradable.

Plant-based ingredients.

Highly effective for removing grease and dirt.

Gentle to the hands.
Pure Water Distiller
Purest water with consistent quality over time.

Easy to use and economical.

No plumbing required.

Automatically shuts off when cycle is completed.

Produces 4 litres of distilled water in 6 hours at 580 watts.
Alpha Juicer
Retains over 90% of nutritional value from fruits and vegetables.

High yield: extracts up to 99% of juice.

Low speed technology locks in natural flavours and nutrients without

oxidation, with juices staying fresh longer.

Easy to use and clean, and has built-in safety device to prevent

overheating.

Suitable for home or commercial use.

Bio-ceramic treated bowl preserves flavour, enzymes and nutrients.

Comes with juicing, mincing, grinding, noodle-making functions and more!
Yoghurt Maker
Easy to use.

Features precise temperature control throughout the fermentation

process, ensuring quality yoghurt every time.

Economical. Consumes only 13 watts of power and can make 1 litre of

yoghurt at a time.

Superior quality with an extended 5 year limited warranty.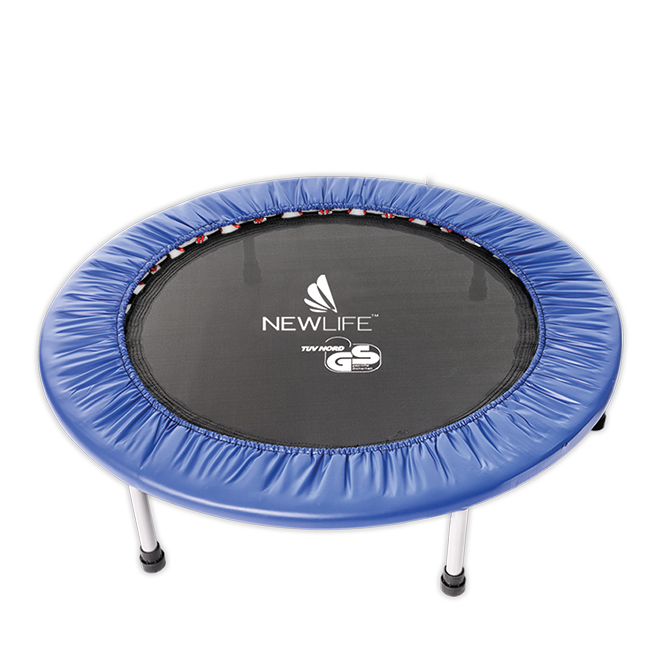 EXERCISE
Rebounder
Daily rebounding is an excellent form of exercise! Helps to burn calories, improve joint/bone health and promote lymphatic circulation. 
PERSONAL CARE
Castile Liquid Cleanser
   Natural liquid soap, made with pure virgin olive oil, coconut oil and essential oils of lavender, lemongrass, petitgrain, rosemary and eucalyptus, that cleanses and moisturises. Gentle and suitable for sensitive skin and children. It is also versatile and multi-purpose for washing fruits, vegetables and even pets. Certified organic.
Natural Shampoo
Daily use shampoo made with all-natural/naturally-derived ingredients. Enriched with essential oils of orange, argan, rosemary, patchouli and vitamin E. Free from SLS, SLES, PEGs and other chemicals. Promotes healthy hair and scalp.
Hand, Face & Body Scrub
Derived from pure vegetable base of copra, micronized pine cellulose and essential oil of lavender. Softens and moisturizes skin while thoroughly cleansing and exfoliating.
Dental Maxx Toothbrush
Special soft round-ended bristles placed at different angles help to thoroughly clean teeth and protect delicate gum tissue, improving gum health and removing plaque.
El-Natural Toothpaste
Fluoride-free toothpaste that contains natural ingredients such as tea tree oil, bee propolis and liquorice extract. Helps to promote teeth and gum health while removing plaque and preventing bacterial infections.
Enema Set
Hygienic and easy to use. 
Extra Virgin Coconut Oil (100ml)
Natural, safe lubricant for use with the Enema set. Can also be used for oil pulling to detoxify and promote gum/teeth health.
Wonda Oil
First Aid Kit in a Bottle – an effective bactericide, capable of killing a broad spectrum of bacteria and some stubborn fungal infections on the skin. Can be used to treat cuts/wounds to prevent infection and promote healing.